Get Accustomed With The Lost Art Of Winter Cycling
Thinking of getting out of the blanket in the cold weather is unthinkable but, to a cyclist, the joy of cycling is true and everlasting. However, winter cycling is becoming a lost interest amongst sports and cycling enthusiasts. Prepping your cycle for the winter months is now being taken over by streaming online videos and playing games within the comfort of home. As technology evolves, the true adventure of winter cycling is becoming a far cry.
However, if you are done clinging to nostalgia and is willing to give winter cycling a try, there are a few skills you need more than just fixing your posterity to get going.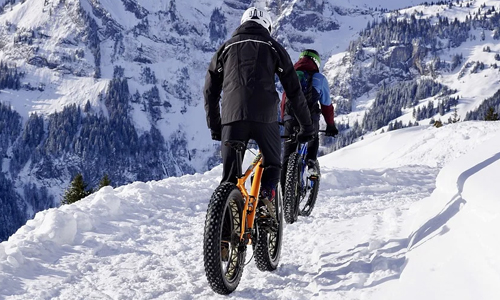 Take Winter on Your Stride
Winter is a challenge to most of the cyclists and most of them have a deep commitment to a certain form of riding. These are also the cyclists who are known to shiver even with the slightest blow of cold wind and are ready to give up as soon as the weather gets harsh. When the riding trails are too muddy or snowy, a cyclist prefers to enjoy the warmth and safety of home rather than hitting the hard trail. However, a cyclist who is Ambi-disciplinary, in winter, can instantly double up their riding time.
Keep It Short
A cyclist usually needs to slack off during winter but they do just the opposite. They maintain their intensity and workout averages all year round and as soon as winter hits, they limit their activities to indoor projects.
Instead of bundling yourself up inside during the winters, why not go out and enjoy the short bike rides. It will also help in acknowledging the climate as it is and saving the planet in the process. In winter, it is ideal to treat yourself to short and light bike rides and enjoy the little pleasures of life.
Dress for the Occasion
A lot of your attitude towards winter cycling also depends on your attire. Once you have adjusted your attitude towards your style, you see the difference. Undoubtedly, it is tough to ride a bike during winters but, using sensible clothing also gives you the enthusiasm to go for short bike rides. There are lots of weather-specific gear available in the market and you might well need it when the temperature drops. But that does not mean that you have to look like you are working out to do the activity. For short bike rides, you can simply wear something with which you would shovel the driveway or clear the clutter from your backyard.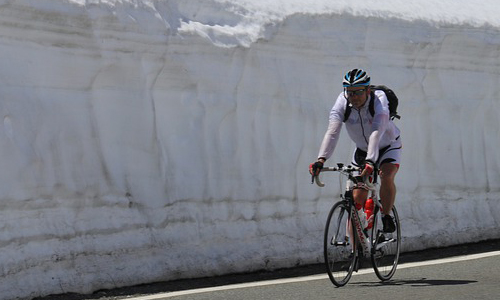 Get a Good Bike
A good bike can change your attitude towards your cycling during the winter. And, to do so, you must invest in a good bike and hit the road like a pro. A cheap road bike will only take you so far but, investing it in the real deal will help you hit the roads and even the woods during winter and enjoy the fun of riding during winters. Even if you have a good bike, you can do some modifications like get studded tires and you are ready to take on the road and winter, of course.
Get over with Reason
Some of you actually might think that riding during the winters is as crazy as it sounds. But why listen to logic when you can have a lot of fun while hitting the road. There are places all around the world, where riding in the winter is considered a tradition and also a part of the fitness regime.
Thus, without putting much thought, just get on with your bike this season and enjoy winter as it is.