Tips to Overcome Long-Distance Walking Challenges
If you love long-distance walks, you are not alone. Every year, there are thousands of people who walk and take upon walking challenges and try to seek a sense of achievement which comes along with the finish line. They discover more about themselves throughout the whole process.
However, it is not just the quaint pictures or the social updates and is more than that. It is very challenging to cover the whole area and then challenge yourself to do more. Long-distance walking provides you with opportunities that challenge and pushes you to find your own boundaries and push through. To understand the process and to undertake every adventure safely, it is important to overcome such challenges and move towards your goal.
We do not take into account the importance of gear. It is important to notice that the amateur hikers find it a bit problematic to keep carrying around with your essentials. If the hike is long, it gets worse. Backpacking may include your favourite snacks, essentials such as water, a blanket, more clothes, and so on. You can easily get multifunctional gear which will be practical as well. It also helps you practice more in a more cohesive manner.
You can also familiarise yourself with the gear that is required and to use different types of tools which can be used in a multifunctional manner. One of the best ways to find out what you require is to check what kind of essentials is most required.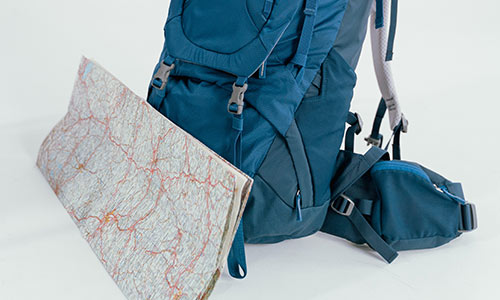 It is also one of the challenges to have too much gear. We do not know what is required or what is not. During the process, it is important to strip all the unnecessary items which can be considered not required for the trip. Items such as bells and whistles are not required in many types of walks. If you can make use of basic necessities, it can get easier for you to carry your backpack. In the long run, you won't be tired or experience fatigue.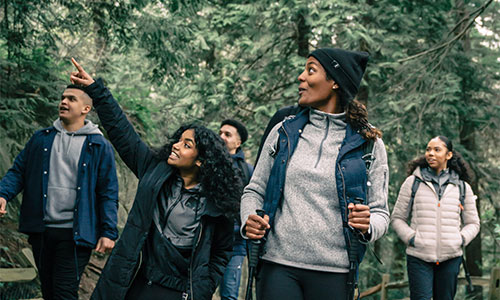 It is important to overcome a particular challenge. Getting tired and experiencing fatigue are some of the common types of challenges which we often come across. Some words of reassurance when your mouth runs dry and your feel fatigued are some of the ways through which you can get better in an instant. In such cases, you can pack some of your favourite emergency snacks and you can also make use of caffeine which can add some energy to your body.
Tiredness can also be battled by keeping your mind stronger. If you have a strong will, it will get easy to get motivational and drive towards the long distance walks.
There are many hikers who aim at travelling through sleepless nights. It is a challenge that one should thoroughly think through. If you sleep well and start the next day with new regained energy and with fresh vigour, it gets easy to walk a long-distance hike. A high-quality sleeping mat or other tools that can help you sleep are some of the ways through which you can pack your backpacks.
You can take a look at the above challenges and the steps to overcome them while preparing for your next adventure. It helps you prepare for your trip and to get ready for the challenges that are about to come.